About Us
Lé Buns is a female-founded company working super hard to make smarter choices for the environment.
Our mission is to create timeless underwear, apparel and swimwear elevated essentials that are flattering, high quality and considered to ensure longevity for you to wear season after season.
At the core of everything we do is a strong respect for the people we work with and the environment we work within. Driving positive environmental impact is at the heart of the label, every piece is made using only natural, organic and regenerated luxurious fibres.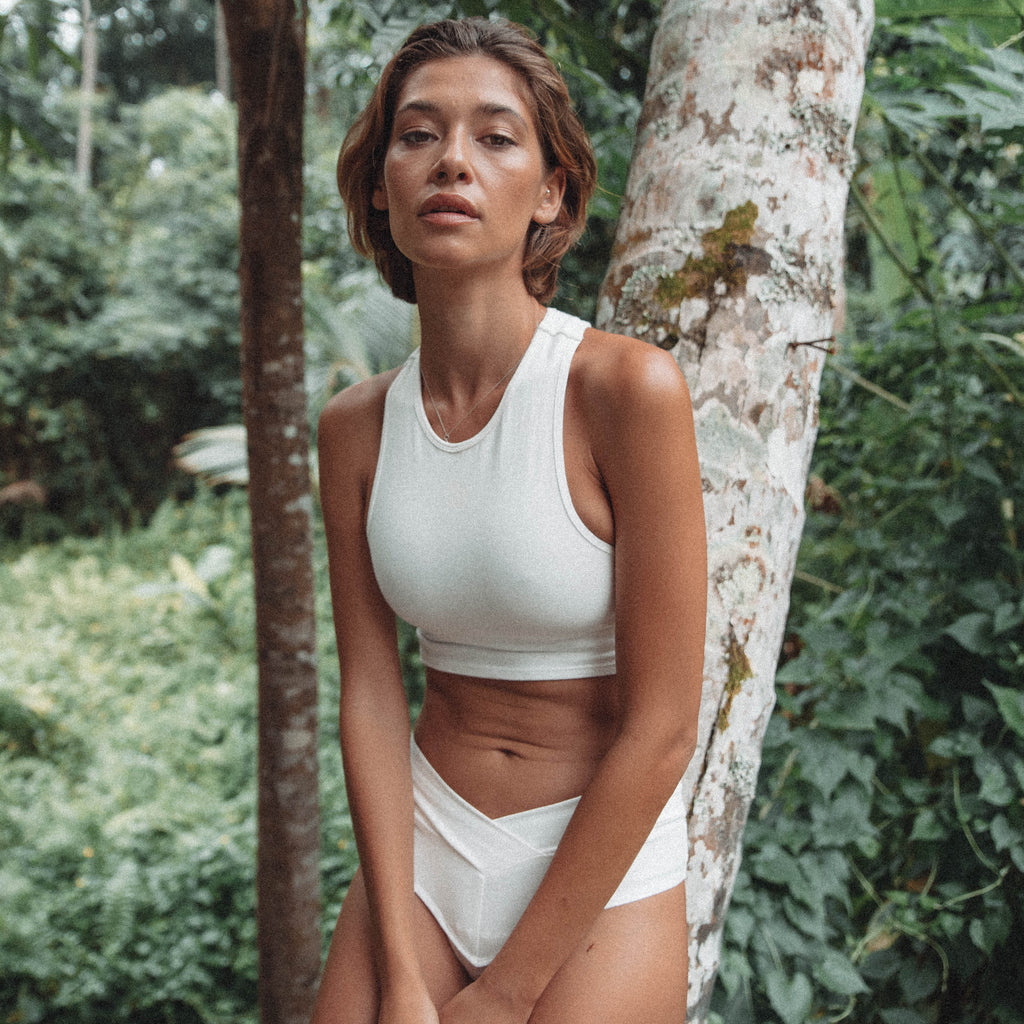 Quality
Lé Buns collections comprise versatile and timeless classics to adapt into any wardrobe collection. the styles transcend trends offering seasons of wear, and true longevity. By focusing collections around minimal yet versatile essentials, Lé Buns put deep consideration into every part of the production. The entire cycle from sourcing, production, and packaging through to the fabric touching your skin should cause an as little impact as possible.
Quality
Lé Buns is committed to achieving fair, safe and healthy working conditions whilst minimising environmental impact within our supply chain. Time is taken to find suppliers who share a common vision of sustainability, accountability and transparency. Click here to get a copy of our current ethical trade policy.
Minimal Waste
We have eliminated the use of any unnecessary packaging such as additional wrapping paper, postcard marketing collateral and stickers. Online orders are packed in a biodegradable box made of recycled paper or home compost-grade mailer bags. We include a free signature wash bag with every purchase which helps take extra care of your lingerie when machine washing.
Transparency
According to Baptist World Aid, in 2013 61% of Australian companies did not know where their garments were made whilst 76% didn't know where their fabric was woven, knitted or dyed. At Lé Buns we strive for transparency within our supply chain. We know that our fabric fibres are certified grown in Turkey and China, and our regenerated nylons are from Italy. We visit our factories often and each factory is given a compliance audit to ensure best practice factors (such as fair wages, reasonable hours and the environment) that are set out in our ethical trade policy are met.
Design And Versatility
In a market plagued with excess consumption, Lé Buns strives to inspire consumers to choose well and buy less. Our eco-conscious collections of intimates and swim are designed with the longevity of wear in mind to ensure no item is easily disposed.
Every piece in the swim collection is convertible, versatile and can be transformed to be worn in a multitude of ways. Our swimwear transcends the category of swimwear and becomes a key staple that can be diversely integrated into your daily wardrobe essentials.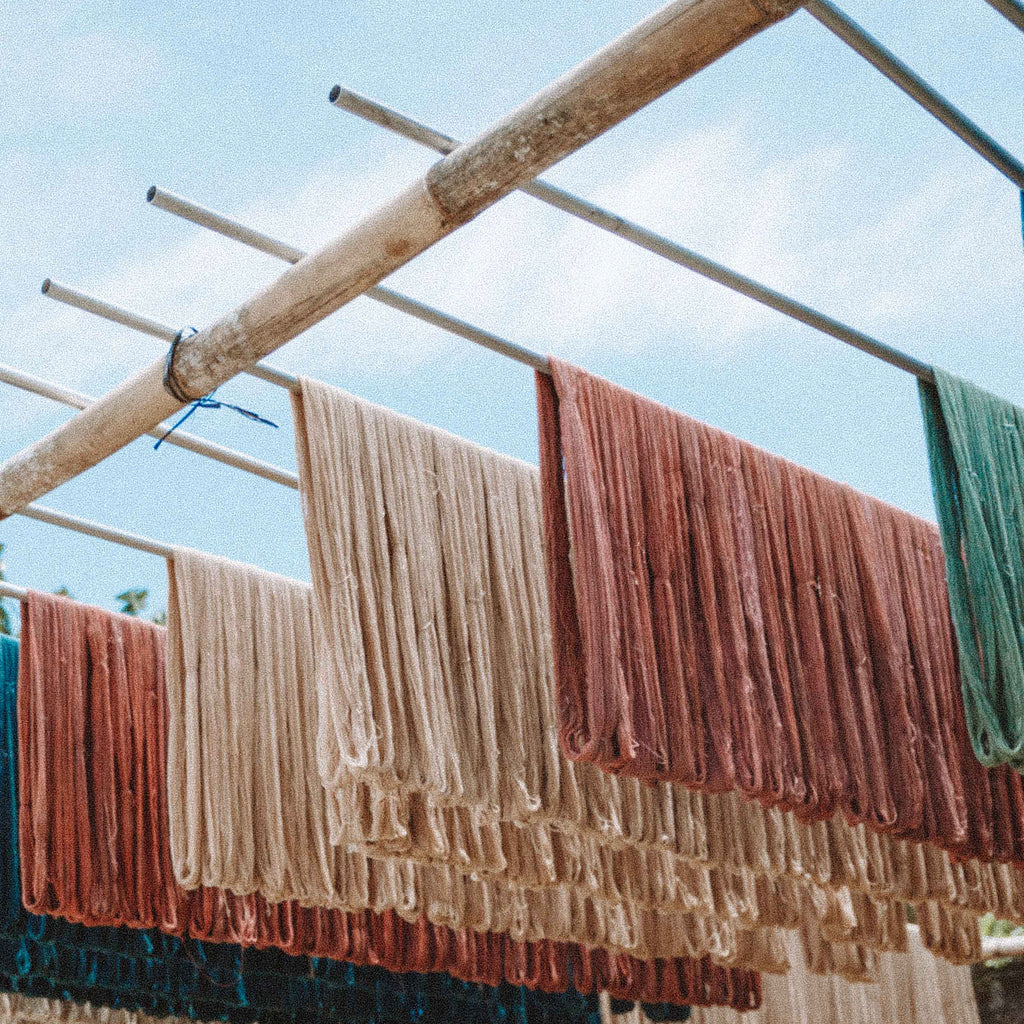 Materials
We only source the softest, most luxurious and environmentally sustainable options available. Lé Buns aim to offer you easy, effortless and most of all eco-friendly solutions to the clothing you wear closest to your body.
You can feel good about your clothing knowing that you are supporting awareness and overall demand for organic cotton and regenerated nylon compared to environmentally harmful conventional cotton and non-recycled nylon fabrications.
Regenerated Nylon
Our luxurious and highly versatile swimwear collections are made of durable regenerated nylon. The fabric is sourced in Italy from a mill that has been knitting innovative fabrics for over 50 years. This yarn comes from 100% regenerated materials, helping to reduce the amount of global waste by collecting it from landfills and oceans and feeding it back into production cycles.
It is estimated that 640,000 tonnes of fishing gear are dumped in our oceans each year. A study of 870 nets recovered in the US alone contained more than 32,000 marine animals. Every ton of fish net recovered and regenerated will produce enough yarn for 26,000 pairs of bikini bottoms!
Organic Cotton
Our intimates are made with gots certified organic cotton. Unlike conventional cotton, organic cotton eliminates the use of pesticides, insecticides, herbicides and genetically modified organisms that are being grossly emitted by the conventional cotton trade. Sadly less than 1% of all cotton is grown organic.
Conventionally grown cotton uses more insecticides than any other crop in the world. It is estimated that each year cotton producers are responsible for the use of up to 25% of the world's insecticides and more than 10% of the world's pesticides. These toxins are harmful to farmers and workers, us as consumers, and entire wildlife ecosystems.
Organic cotton is more resistant to shrinkage, fading and greying, thereby extending its lifespan. It is great for underwear because it is both super soft (has a silky touch) that gives that luxurious feel that we strive for. It is also a fabric that is irritation free and naturally prevents the growth of bacteria. It's cool to the touch and super absorbent, meaning less waste of water
Our Factories
We're committed to making designs with a low environmental impact in places that treat workers well. When choosing where we make our clothes, factors such as quality, reduced environmental impact initiatives and conditions for workers in the facility are a top priority.
Our partners share a common vision of sustainability, accountability and transparency.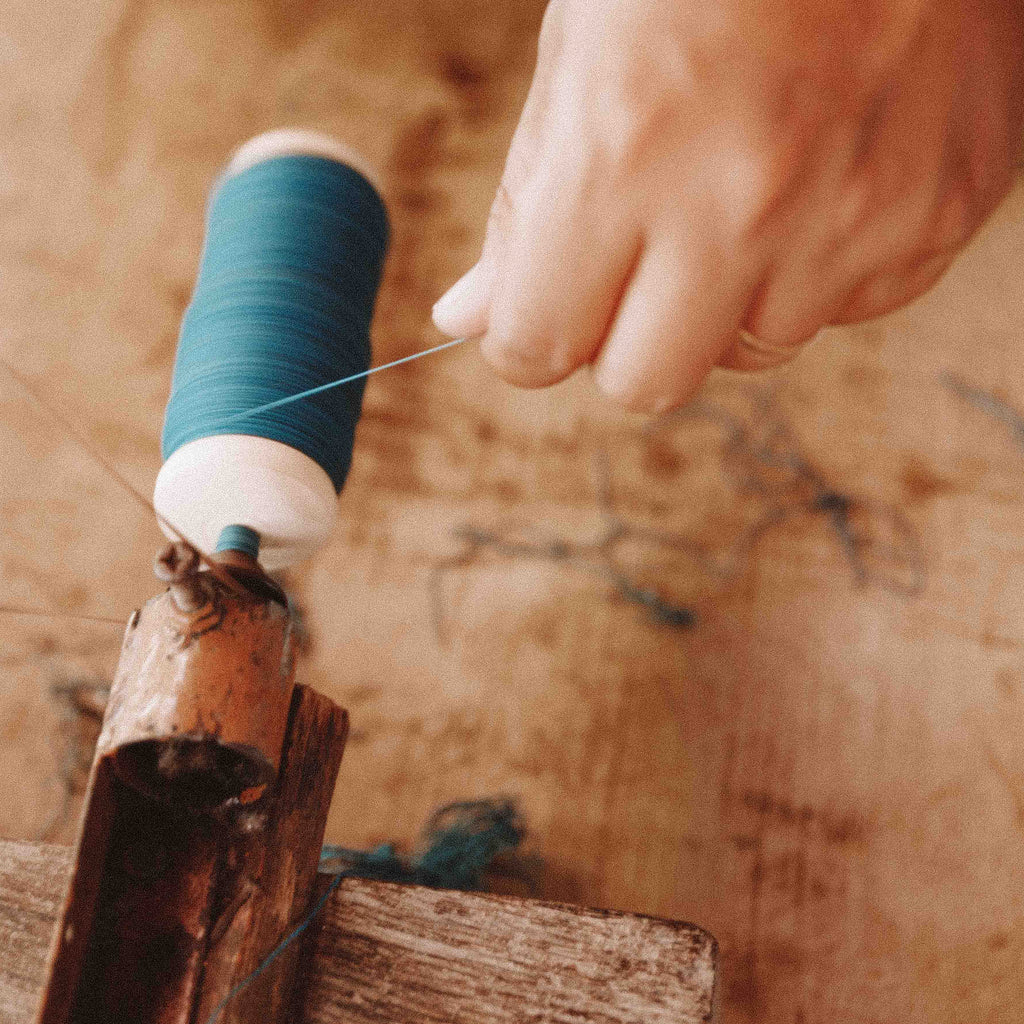 Shenzhen, China
Our move to china was initiated due to a desire to incorporate a diverse range of manufacturing techniques that weren't available in Indonesia. Our partnership in this region allows for a vertically integrated manufacturing chain. By using local spinning mills to produce our signature luxe blend of organic cotton, we can minimise the transportation of goods and save on resources. Our facility in china strongly supports family and flexibility, and regular audits are transparently shared by BSCI and SEDEX with glowing results.
Denpasar, Indonesia
Lé Buns began in Indonesia and will forever remain there. The production team is a boutique family-run operation that has supported the growth of Lé Buns to make it what it is today. The female founder and operations manager of the factory Miss Ju always greets us with open arms; smiling, warm and grateful for the continued work that allows their employees to support their families. Here we can source certified cottons, linens, tencels and many more sustainable options which we are currently exploring.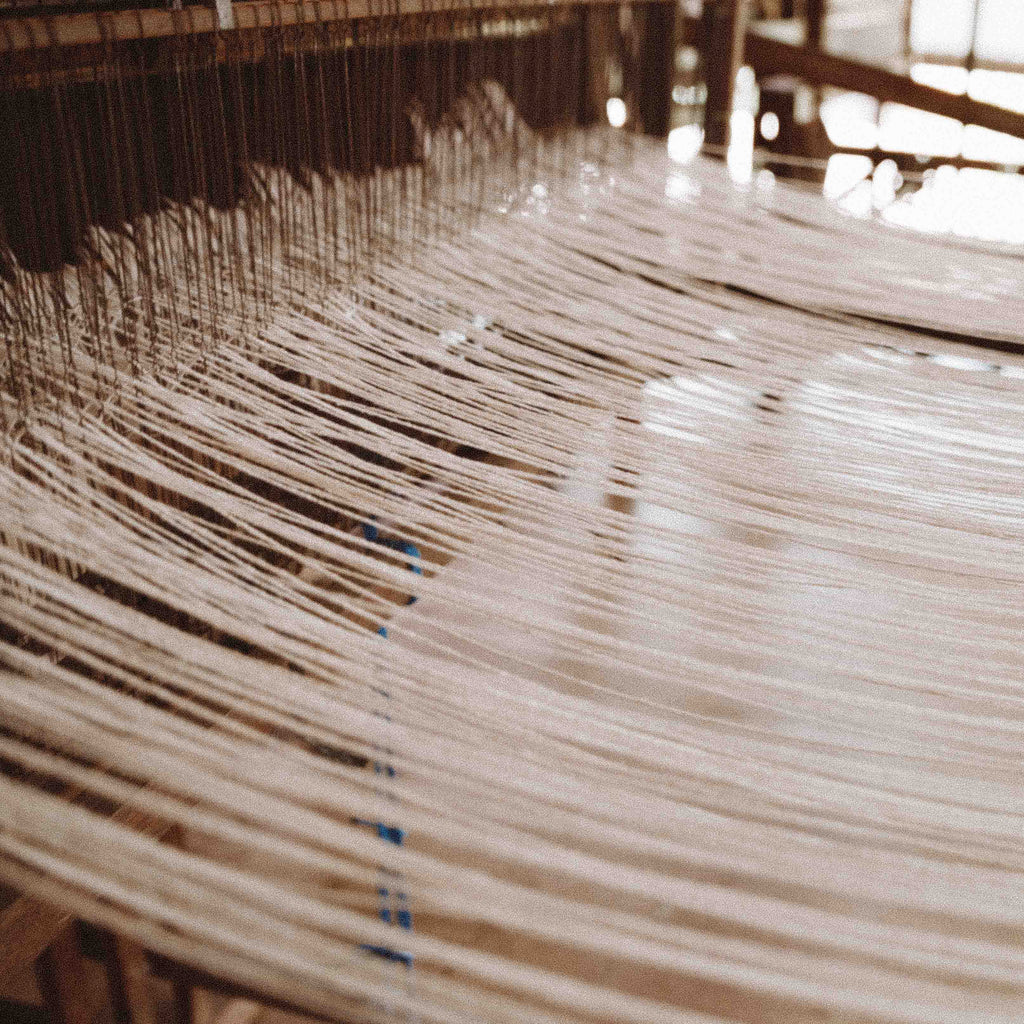 Ubud, Indonesia
As Lé Buns grows, so too must the size of our production runs to ensure that your favourite styles and colours are available when you need them. for this reason, parts of our natural dye process are now being completed in Ubud, Indonesia as well as China. But growing in size will never mean compromising our commitment to ethical and sustainable production.
Our natural dyers are a group of artisans and specialised technicians. Our fabrics are gots certified - guaranteeing the fair and safe treatment of workers.